.
Want to Know how fast Powerband is? Below are charts that compare the speed of Powerband to other Internet Connection types.
Powerband is roughly:
18,724 times faster than Dial-Up

1,310 times faster than Satellite

700 times faster than DSL

175 times faster than Cable Internet
which makes it ideal for programmers or users with download constraints. By utilizing our virtualized cloud network you can download files at these speeds:
.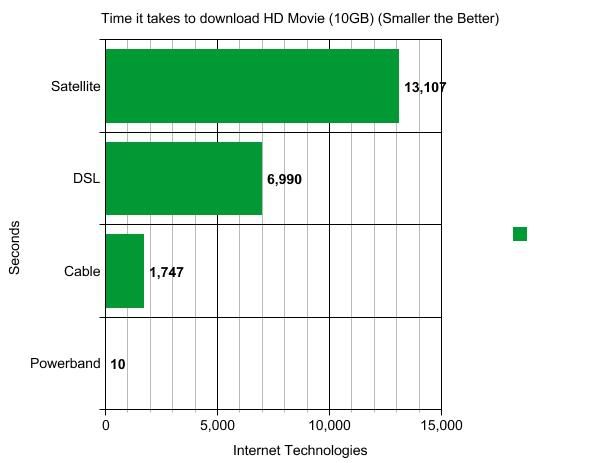 .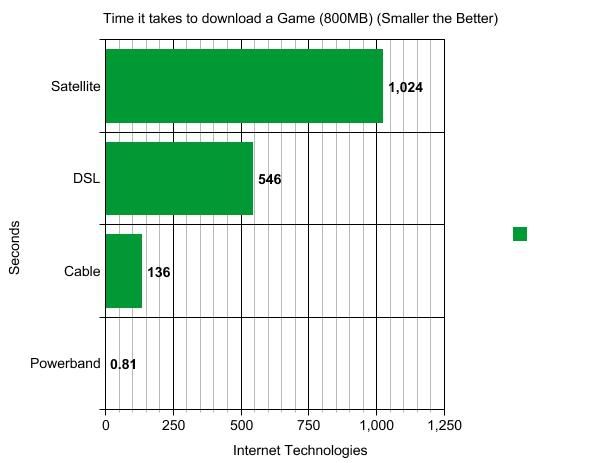 .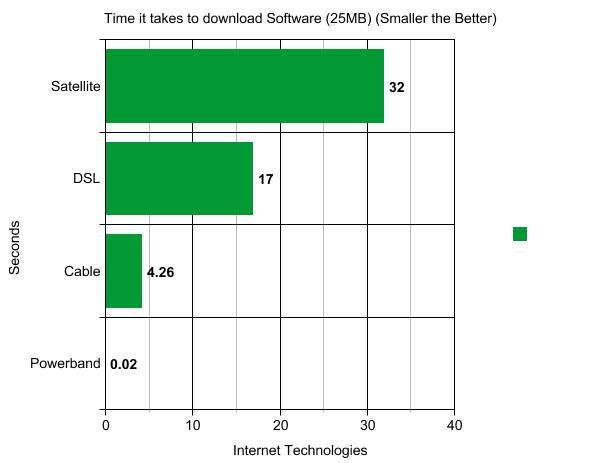 .